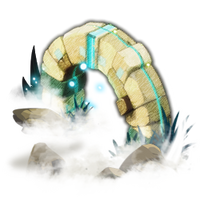 Zaaps are gates that allow instant travel to other zaaps. They are displayed on the map as white/blue spheres. You can only travel to zaaps which you have previously used. All zaaps cost 100 kamas.
Zaap List
Astrub - Center
Amakna
Bonta
Brakmar
The Stodeep Mines Zaap in Brakmar is linked with the one in Amakna so if you discover one, the other is automatically available.
Sufokia
Islands
Trivia
Zaaps seem to be inspired by Stargate series.
They were created by the ancient Eliatropes, who were humans that are born alongside dragons.
Ad blocker interference detected!
Wikia is a free-to-use site that makes money from advertising. We have a modified experience for viewers using ad blockers

Wikia is not accessible if you've made further modifications. Remove the custom ad blocker rule(s) and the page will load as expected.