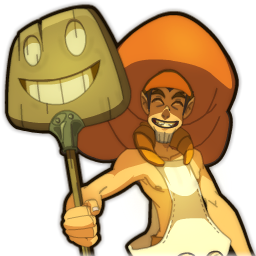 Xav the Baker is the Clan Member of Gobballfield Country of Amakna. He teaches the Baker profession .
Wakfu TV series
A baker from Chtibrout Town who is famous for his incredible-tasting golden wheat bread. His storage is ruined by a monster called Breadnought, not long before the deadline of a baking contest where the winner can present their bread to the King of Bonta. To help Xav win the contest, Yugo becomes his assistant and trains under him, so Xav teaches Yugo how to mold bread as if he were training with a weapon. After the Baker's Tournament, Yugo and company stay at Xav's home before heading out for their next adventure.
Ad blocker interference detected!
Wikia is a free-to-use site that makes money from advertising. We have a modified experience for viewers using ad blockers

Wikia is not accessible if you've made further modifications. Remove the custom ad blocker rule(s) and the page will load as expected.