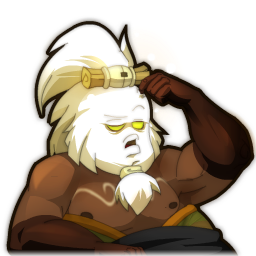 Jaffin is the Clan Member of Holey Forest, in Amakna. He teaches the Miner profession.
Clan Member Information
Job: Miner
Sex: Indeed
Height: Rather tall
Weight: I've lost weight
Place of Birth: In a tsetse plant
Hobby: Meditation
Hates: Waking up
Specialty: Sleep-cooking
Will
Will Bonus
Being a Clan Member, Jaffin has his own will, if respected, the following Bonus will be available in his zone, the Holey Forest.
| Mood: | Bonus |
| --- | --- |
| | +4 Elemental Mastery, +10 HP |
| | +4 Elemental Mastery, +10 HP |
| | No Bonus |
Jaffin's Will
To respect Jaffin's will, certain monsters and resources must respect these parameters.
Jaffin's will:
: 600 to 800
: 250 to 400