Hoola Hoopiwi is a dungeon located in Astrub, on the road leading to the Bonta Outpost. The dungeon consists of three rooms with a mix of the different colored Piwis. Culminating in a boss fight with the Royal Piwi who drops the Royal Piwi Set on a low percent and Royal Feathers which are used to craft the set.
Locations
Access
Required Key: Hoopiwi Key
Rooms
Rooms
Room 1
(Lv. 24)

Room 2
(Lv. 28)
Room 3
(Lv. 43)
Reward
There are no Chest Style rewards in this dungeon however the Final Boss, the Royal Piwi, has some unique drops.
Achivements
This dungeon features the following achievements:
Video
A short tutorial video of the dungeon.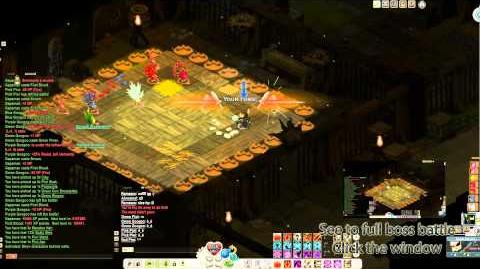 Ad blocker interference detected!
Wikia is a free-to-use site that makes money from advertising. We have a modified experience for viewers using ad blockers

Wikia is not accessible if you've made further modifications. Remove the custom ad blocker rule(s) and the page will load as expected.