War Chief Ghostof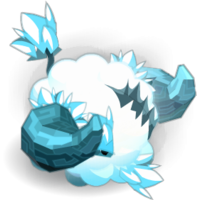 Ghostofs are a family of ghost monsters with humanoid appearance.
Other monster families can also have ghostofs spawn if their population gets low, but they are not part of the Ghostof family, but a ghost version of the normal monster. Examples are Snapper Ghostofs or Tofu Ghostofs, which are part of snapper and Tofu families, respectively.
​Location
Inside Three Pistes' Cave.
Amakna cemetery also has a Ghostof, called Romeow.
Brakmar's cemetery located just outside Brakmar Headquarters
Related Category
Ad blocker interference detected!
Wikia is a free-to-use site that makes money from advertising. We have a modified experience for viewers using ad blockers

Wikia is not accessible if you've made further modifications. Remove the custom ad blocker rule(s) and the page will load as expected.