Fisherman

This profession can fish up fish and even items.
Professions Book
Keep Fishin'

Fishermen harvest their resources from shoals of fish; they should explore anywhere where there is water to find them.

You won't find the same fish in fresh water as you will in sea water, so try both!

Once he's found a shoal of fish, the 'fisherman can carry out two actions:
-Fish, to try and tempt a fish to appear.
-Fish with a hook, which uses up a 'hook but allows the 'Fisherman to attract a 'special fish.

This bonus means they can carry out this action on shoals of fish.

Nonetheless, a fisherman's skill will not guarantee that he will definitely get a fish; he also could get nothing, or get a special item.
Once you've fished from a shoal of fish, you'll have to wait a certain amount of time for this area to restock itself. The time varies depending on the climate and the type of water. It's knowledge like this that sets the good fishermen apart from the bad ones.

Once you've filled your baskets with fish, you should pay a visit to the chefs. They'll be your main customers, since they'll need the fish in order to try out new recipes.
Quiz
Warning: The following text is a spoiler, select it to read:
1) Okay, let's get started: Which tool is absolutely necessary for the fisherman? -> A fishing rod.
2) Once you've got your fishing rod, on what and where should you cast it? -> On shoals of fish, in freshwater or seawater.
3) When we're hungry, we often lose patience... Does a fisherman catch a fish every time? -> No, he might get a fish, an item or nothing at all.
4) Eating raw food is all right for a while. But if I want a more elaborate dish to be made from my fish, which artisan should I go to? -> Cooks.
5) What should a fisherman use to catch special fish from shoals of fish? -> A hook which gives a bonus for a limited amount of time.
Workshop
Fishermen use a Hook table to craft their hooks.
Gathering Resources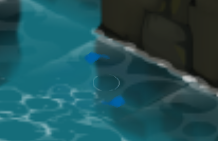 Fishing Banks
Fishermen need to use a Shoal in order to catch fish.
The following fishing banks can be found throughout the world:
Profession Recipes
Locations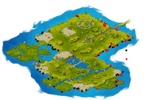 Other Gathering Professions:






Other Crafting Professions:








Trivia
As of the 1.0 patch on March 28 2012 the profession tools have been removed.
At some point before September 2014, Fishing had to be learned from a Clans Member
Ad blocker interference detected!
Wikia is a free-to-use site that makes money from advertising. We have a modified experience for viewers using ad blockers

Wikia is not accessible if you've made further modifications. Remove the custom ad blocker rule(s) and the page will load as expected.