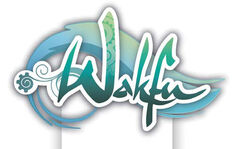 Ankama Animation created a French-language cartoon show based on the game Dofus.The show was animated with Adobe Flash; all the production was done in France except for episode 22 "Rubilax" and the special episode "Noximilien", which were both produced in Japan. The directors later made a Kickstarter project in which it would go on Netflix and get an English dub so that people in Europe, and all other English-speaking countries can enjoy all that the Wakfu series has to offer.
The series is directed by Anthony "Tot" Roux, and character design is directed by Xavier "Xa" Houssin and Kim "Tcho" Etinoff.
The series contains 2 seasons up to date, season one containing 26 episodes and season two also containing 26. And 3 special episodes.
Season 3 has been commissioned and will be broadcast on French TV premiering in September 2017 then on Netflix France in October. An English Dub has been scheduled for release on Netflix Worldwide in 2018.
Episodes
Comprehensive Listing of Wakfu Episodes
Characters
The Brotherhood of Tofu
Side characters
Other
Antagonists
Main
ShuShus
Other
Brotherhood of the Forgotten
Ad blocker interference detected!
Wikia is a free-to-use site that makes money from advertising. We have a modified experience for viewers using ad blockers

Wikia is not accessible if you've made further modifications. Remove the custom ad blocker rule(s) and the page will load as expected.